10% off Calli's Corner Prints at Mimi's Baby Boutique
10% off any Calli's Corner prints taken at Mimi's Baby Boutique Minion Day on Friday 28th August. Calli's Corner will be there from 9am – 1pm. Bookings are now being taken for appointments on the day. Pop down to Mimi's Baby Boutique to make an appointment or contact Calli's Corner via the website or send me a message on the Calli's Corner Facebook Page.
Mimi's Baby Boutiques has got off to a fantastic start since the launch in July with many ranges selling out (and quickly replaced!!!!). The boutique is absolutely fabulous and if you have not yet been to see the lovely Milly you MUST get down there. Mimi's Baby Boutique is a really beautiful shop located in Knutsford Indoor Market. Mimi's sell high quality but affordable products for children ranging from birth to 5 years old, including everyday essentials, clothes, toys, and bespoke gifts.
Here at Calli's Corner South Manchester and East Cheshire we are extremely pleased to be working with the fantastic team at Mimi's Baby Boutique. Ceramic Handprints, 2D Impressions, 3D Castings and Silver Fingerprint Jewellery are all on display at Mimi's Baby Boutique in Knutsford.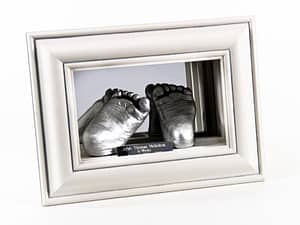 To celebrate Mimi's second Event Day Calli's Corner will be offering 10% off any print taken on the day.
The Minion Event will be running over the weekend but Calli's Corner will only be there on the Friday. Friday 28th August is set to be a fun filled day for you and your little ones. Come and meet and have your photograph taken with a Minion.
Pop into Mimi's Baby Boutique to see Calli's Corner range of products on display. Samples of our Ceramic Imprint Range, 2D Impression Range and our Silver Fingerprint and Handprint Jewellery are on display and you can book in and make an appointment to have your prints taken there. Mimi's has a catalogue for you to browse with the whole Calli's Corner range.
Calli's Corner has a wide variety of beautiful high quality products that will capture precious memories of your loved ones forever. Examples of our extensive range of lovely Calli's Corner Products includes Silver Fingerprint and Hand or Footprint Jewellery, Ceramic Imprints, 2D Impressions, 2D Ceramic Impressions, and our wonderful 3D castings.
For Further information or to make a booking either pop into Mimi's Baby Boutique, or book on our booking page or send me a message via our Facebook page at Calli's Corner East Cheshire.
Remember to like our page to be kept up to date with new Calli's Corner offers, product range and events.