Calli's Corner in Partnership with Betty and Butch.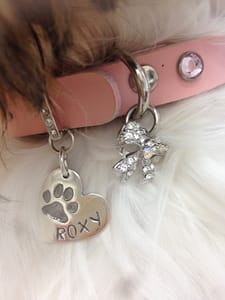 Calli's Corner South Manchester is very pleased to working with Betty and Butch once more. We will be relaunching this partnership with a 'Christmas' Event on Sunday 29th November. Calli's Corner will have special offers off our products on the day.
At Betty and Butch we will be focussing on our fabulous Pet Corner Range which compliments their products so well. The Calli's Corner Pet range includes Ceramic Pawprints, 2D Stone Impressions, and our beautiful Pawprint Silver Jewellery. I am sure that you will agree that our lovely keepsakes make fantastic gifts for anyone with a pet they love.
Betty and Butch's aim is to spread health and happiness for dogs across the world. Betty and Butch is a really fantastic store which is much more that a 'shop'. If you love dogs then you WILL love Betty and Butch. It is most certainly a destination which is well worth a visit.
'This is not just a business to us. This is a passion. We are committed to bringing healthy, hypoallergenic food and chemical-free wash products to as many dogs as we can. We want every dog to have access to good food and to be able to enjoy food that will enhance their lives and change the way they feel'.
Betty and Butch are most definitely a part of the community and they work very hard to bring together dogs and their owners for a whole raft of events designed to help them and their dogs get the most out of life. Check out their website to see their other up and coming events including our Christmas Event on Sunday 29th November.
To book your appointment:
Either contact Calli's Corner via the Calli's Corner South Manchester Facebook Page
Or
Visit Betty and Butch :
The Dog Department Store. 503 Barlow Moor Rd, Chorlton, Manchester, M21 8AQ facebook.com/bettyandbutch – twitter.com/BettyandButch www.bettyandbutch.co.uk